Onsite snagging of steel beams, box section and other structural metalwork can pose significant challenges, especially if workpieces cannot be moved or are at height.
However, Holemaker Technology's specialist site kits have been developed to provide solutions for exactly these scenarios.
From the highly portable ETOP2 Starter Kit to the comprehensive V35 InstallCart, kits are available with tooling to create, enlarge and modify onsite holes in a wide variety of situations and with a wide range of drive tools.
ETOP2 Starter Kit
Compact but fully stocked, the ETOP2 Starter Kit provides all the most commonly needed sizes of drilling, tapping and enlarging tools for hole creation and modification in the field.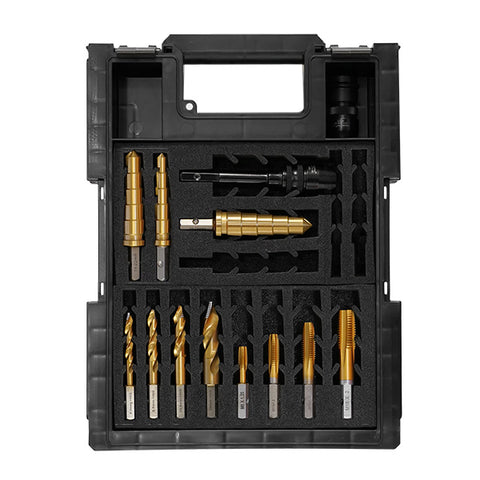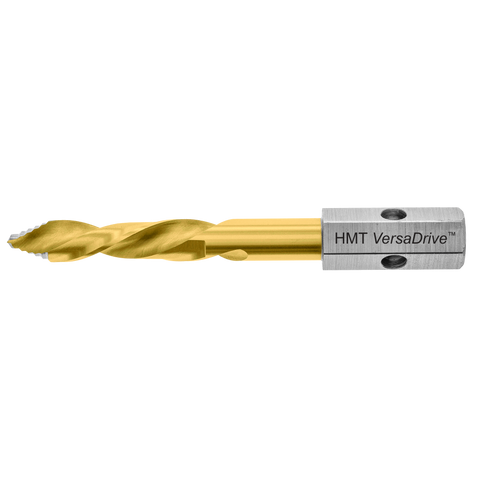 Drill at twice the speed of standard bits with no need for pilot drilling and no snagging or snatch back.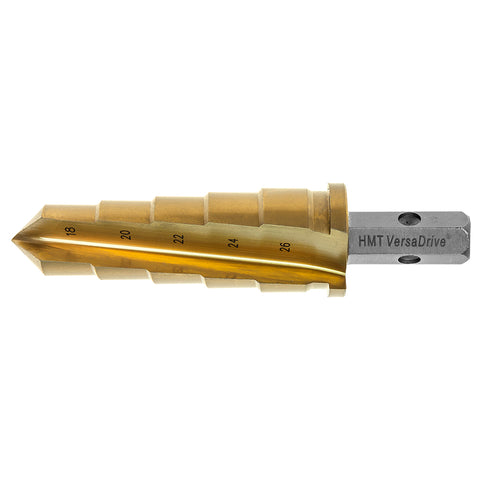 The ImpactaStep Cutter offers combined drilling and reaming on materials up to 12mm thick.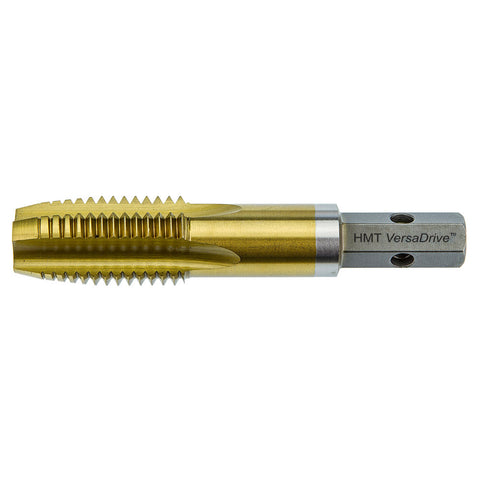 VersaDrive® ImpactaTaps are the first range of taps that are suitable to be driven by impact wrenches and impact drivers, providing at least 15x faster performance than tapping by hand.
Convert Impact Wrenches for use with the VersaDrive® system and extend reach for enhanced drilling flexibility.
Kit Contents
4 x VersaDrive® TurboTip Impact Drill Bits



6.8, 8.5, 10.5 & 14mm
4 x VersaDrive® ImpactaTaps



M8, M10, M12 & M16
3 x VersaDrive® ImpactaStep Cutters



8 - 16mm, 14 - 22mm & 18 - 26mm
1 x VersaDrive® 1/2" Rapid-Lock Impact Wrench Adapter
1 x VersaDrive® 130mm Rapid-Lock Extension Arbor
1 x VersaDrive® STAKIT ETOP2 Half Case
V35 InstallCart
The VersaDrive® STAKIT V35 InstallCart contains everything needed to get underway on site and overcome all the most common metalworking challenges.
Whether you need to create holes, alter or tap them, the V35 InstallCart contains the tooling and equipment needed to complete the job quickly and efficiently.
As part of the kit a compact but high power V35 VersaDrive Magnet Drill ensures that wherever you go, you have access to lightweight, portable broaching and drilling capabilities.
Click here for complete V35 InstallCart contents and information
---